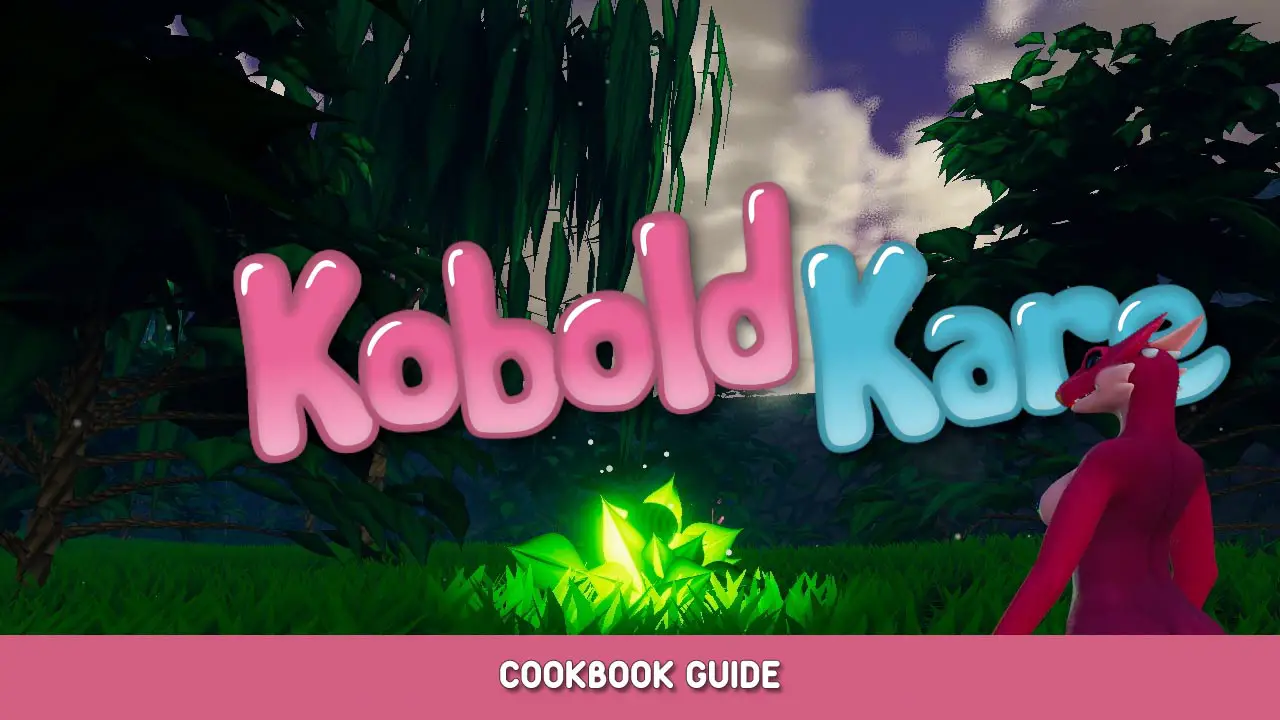 This guide presents every food item in the game, showing what they do and how to make them.
Fluids with growth effects will fill your metabolism bar on consumption, the pineapple popsicle and pie being exceptions.
Calories replenish energy, and increase fat at full energy.
Massive thanks to Yuhiko from the KoboldKare discord, who's the one who actually made all this information in the first place.
Basic Fluids
Eggplant Juice
+ PP size
0.05
Pineapple Juice
+ Ball size
0.05
Melon Juice
+ Breast size
0.05
Mushroom Juice
– Size & saturation
0.05
Ground Beef / Fish Juice
+1 Max grab per generation
0.10
Scrambled Egg / Egg Juice
0.05
Nut
Converts into egg
0.001
Potassium / Banana Juice
0
Recipes
Reagent
Ingredients
Effects
Calories
Yogurt
Nut + Milk
+1 Max metabolism per generation
0.025
Growth Serum
Eggplant + Melon
+ Height
0.10
Pineapple Popsicle
Pineapple + Ice
+ Ball size & instant orgasm
0.20
Milkshake
Milk + Ice
0.30
Banana Split
Milkshake + Banana
0.50
Eggnog
Scrambled Egg + Milk
0.20
Cake
Eggnog + Flour
+1 Max energy per generation
0.50
Egg Dinner
Scrambled Egg + Dough
0.20
Pie
Melon + Dough
+ Ball size & induces lactation
0.20
Burger
Dough + Ground Beef
+1 Max grab per generation
0.50
Liquid Explosion
Banana + Water
Explodes after a few seconds.
0
That's everything we are sharing today for this KoboldKare guide. This guide was originally created and written by Shotgun Crusader. In case we fail to update this guide, you can find the latest update by following this link.
If you believe that any of the content on this site violates your rights, including your intellectual property rights, please contact us immediately using our contact form.